last known address: Wheeling, IL
e-address:
kittiesgalore@aol.com
web site:
www.mkggraphics.com
day job: Freelance illustrator/graphic artist, caricature artist
owned by: 5 cats(count 'em): Hirschfeld, the kissingest cat you'll ever meet; Marcel, a water-spigot obsessive-compulsive; Escher, of course in black & white; Zoe, a flirty calico calender cat and Oscar, a 15 lb. wondertabby. Got belly scratch?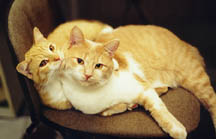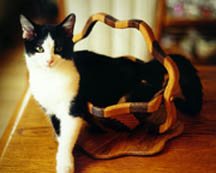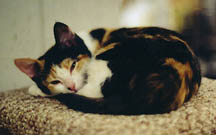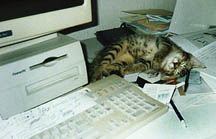 seen in these other top5 products / humor sites:
Haven't gone there yet, but thanks for the tip.
if i could be any kind of animal i would be...
Minnie Mouse because she's famous, dates celebrities, always seems to have everything she needs but never pays any bills, is always happy, never gains weight, never gets wrinkles and coordinates her shoes with her outfits.
pet superhero name: Agent James Boned - Spy, licensed to smell.
i also wanna say... I am an aspiring writer for animation and have several projects in various stages, with the hope of selling something - well heck - everything!